What will AR/VR industry face in 2017?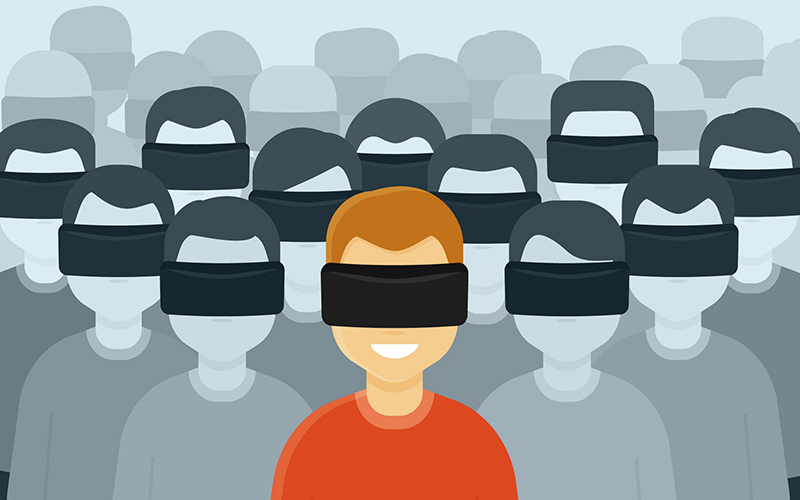 20 March 2017
This year, the VR technology sector will face significant changes. At least according to statistics and it can prove anything, even truth, like Noel Moynihan has once said.
Industry development in 2017
Analyzing the market, many experts come to a conclusion that virtual reality technologies will be more available pretty soon. They even specify that the price will decrease by 20-30%, which will be quite enough in order to provide almost each home with corresponding gadgets. Specialists also predict the increase of AR/VR technology amount and expansion of their application area. Besides, the entertainment sector will be still the main pillar of AR/VR industry.
One also expects that:
The amount of basic virtual reality users will increase significantly. It will be caused not by Oculus and HTC but by Microsoft that is going to launch Holographic platform-enabled Windows 10 in April.
Amusement parks and gambling venues will actively use AR/VR, increasing its popularity. Actually, this is happening right now. For instance, Survios studio, a developer of the popular game called Raw Data, has started working on games for VR machines. HTC has developed a corresponding content platform for them and is going to implement it into thousands of machines in China alone this year. Leading US amusement parks are going to equip a Roller-coaster with virtual reality technologies by the end of 2018.
Virtual reality parks (such as The VOID) and VR cinemas will massively appear across the entire world.
Augmented reality will be even more popular and all of this due to the success of Pokemon Go game that has provided the developers with 950 million dollars.
Appearance of VR-enabled Windows 10 OS and Tango smartphones will give a boost to the development of new projects, from one hand, and will bring VR closer to users, on the other hand.
Segment shares on AR/VR technology market by 2020
VR porn niche should become one of the most profitable. According to the estimation, the turnover in this sector will reach billion dollars. Virtual reality porn is already available. By the way, one can not only watch it but also participate in the action. In the context of profit, the idea of creating robotized systems replacing a real partner and designed to complement fillings when a user enjoys porn is considered to be prospective.
There will be also the greater amount of VR content designed not for entertainment. Microsoft has already promised to develop application for VR content.
Virtual reality will be an integral part of advertising. The launch of Windows Holographic significantly speeds up this process, allowing to create various interactive advertising, 3D banners etc.
And what about VR gambling?
Technology development will change the vision of this entertainment type soon, as well. Analysts already notice the growth of virtual casino popularity. They allow users to transfer into world's best gambling venues without living home. Players can feel their atmosphere and behold their magnificence personally.
And even more: users will be able even to behave like in real casinos. They won't be just spectators, occasionally pressing on buttons to choose a bet, but rather become direct game players. In other words, they will have to put poker chips on the table during betting, shuffle and set out cards, press the levers during slot games etc. All of this will create brand-new experience and allow gamblers to appreciate the gambling industry in a fresh new way.
Currently, such technologies are just being implemented into life, but eventually, they will turn into unforgettable virtual trips.
subscribe to our newsletter