VR/AR Gambling Conference: Samuel Huber will speak about immersive advertising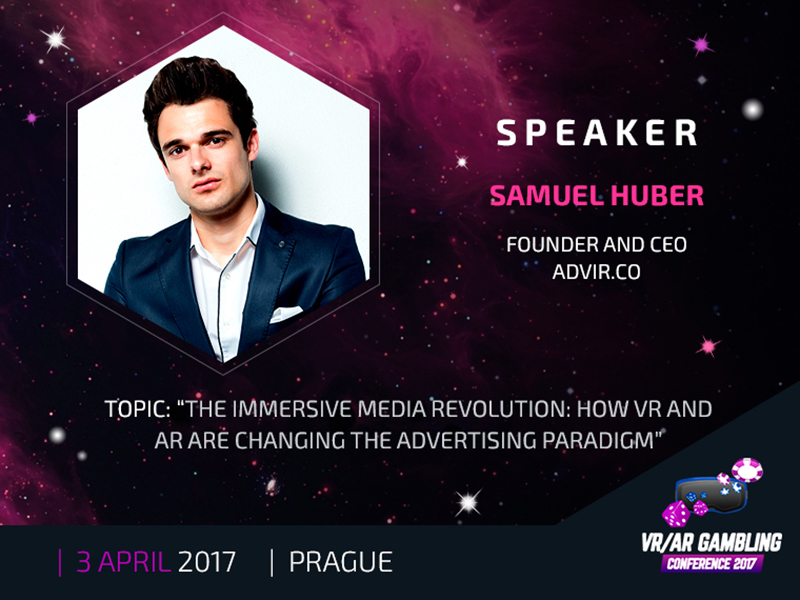 28 February 2017
The first global conference dedicated to VR and AR in gambling is introducing its first speaker – CEO of Advir Company Samuel Huber.
All information channels in the modern world are oversaturated with advertising and consumers have learnt to ignore it. VR and AR will change the industry and attract clients' attention to it.
These issues will be discussed by Samuel Huber. The topic of his presentation is "The immersive media revolution: how VR and AR are changing the advertising paradigm".
The speaker studied physics, engineering and management in the best European universities. Having successfully graduated at the age of 21, he worked as an engineer at Formula 1. Then he set up two startups – Betify and RogueTrader – and was one of those who created Kout.io, a platform using gamification in marketing.
His next project is Advir Company – the first advertising network for VR and AR which helps to place immersive advertisements on popular Internet resources, such as Yahoo.
Samuel Huber will open the business section at VR/AR Gambling Conference in Prague on April 3. Presentations in this section will clarify aspects of implementing and promoting VR and AR in gambling.
Buy tickets on the website.
subscribe to our newsletter