VR|AR Conference 2017: Principal Software Engineer at Unity Technologies became a keynote speaker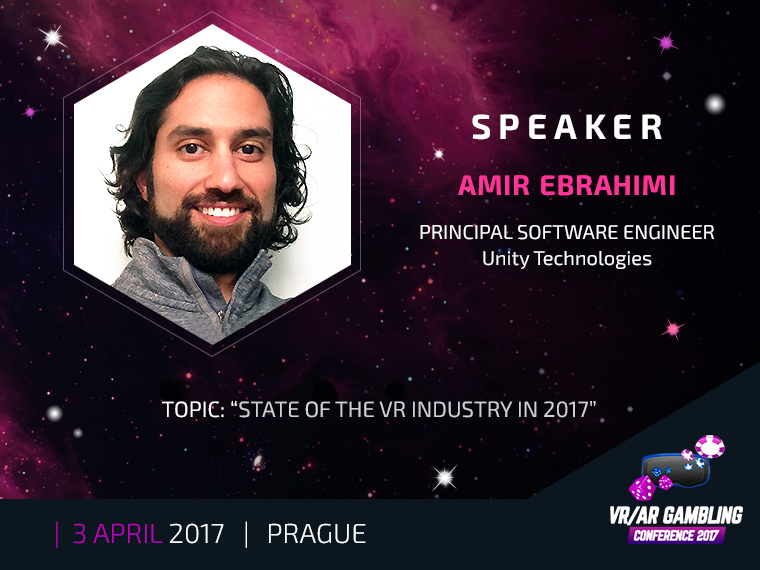 20 March 2017
«Anything is possible» is the task solution approach of Amir Ebrahimi, principal software engineer at Unity Technologies, who will speak at our VR|AR Gambling Conference within the Developer section.
The topic of his presentation: State of the VR industry in 2017.
The expert has 14 years of invaluable experience in developing complex and successful projects.
Numerous references about Amir are caused by his work enthusiasm and incredibly high level of professionalism.
Amir started his career at Unity in 2008, then became a cofounder of LUMINARY development studio and returned to Unity in 2015.
The ambitious slogan – «Anything is possible» – does not raise doubts, as Unity Technologies indeed allows everything due to its Unity crossplatform game engine for application development and fast integration of mobile, desktop and VR devices.
Using this tool, one has developed the most innovative and popular games as well as interactive content: Manifold Garden, Forgotton Anne, Lara Croft Go, Rust and many others.
On April 3, Prague will host the first global conference dedicated to VR/AR technologies that will allow participants not only to listen to Amir Ebrahimi's presentation but also to discuss personally VR technology trends in 2017.
Meetings that change both real and virtual life are only at VR|AR Gambling Conference!
Register here.
subscribe to our newsletter