Two days only – a 30% discount for VR/AR Gambling Conference 2017!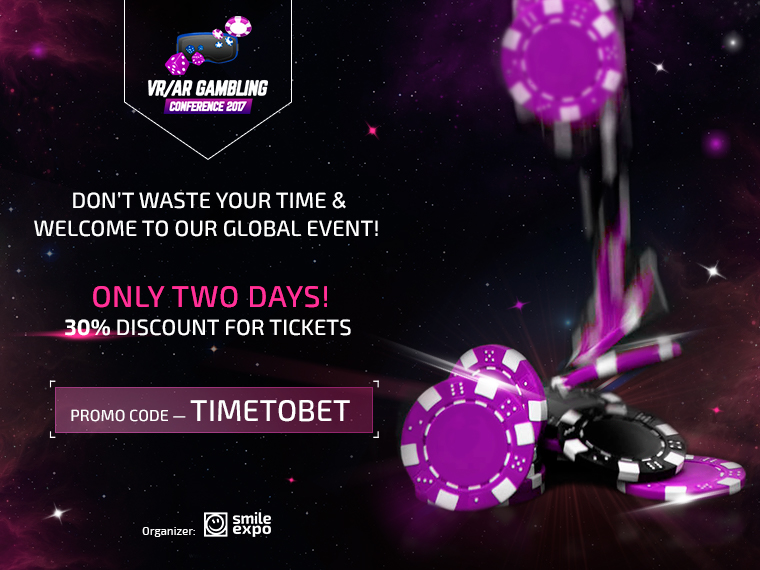 28 March 2017
On March 28-29 only, we present a 30% discount on each ticket for VR/AR Gambling Conference 2017!
To receive the discount, go to the registration page, enter the promo code TIMETOBET and specify the number of tickets.
The price of your ticket with the discount = 8000 5600 CZK
Hurry up! The discount is valid till 23:59 of Wednesday.
VR/AR Gambling Conference starts already on Monday, April 3. Prepare questions to the speakers, choose the Developer or Business stream and don't forget to attend the demo zone.
About technologies on the edge of reality – with real experts!
subscribe to our newsletter