Sales of online-tickets for VR/AR Gambling Conference has started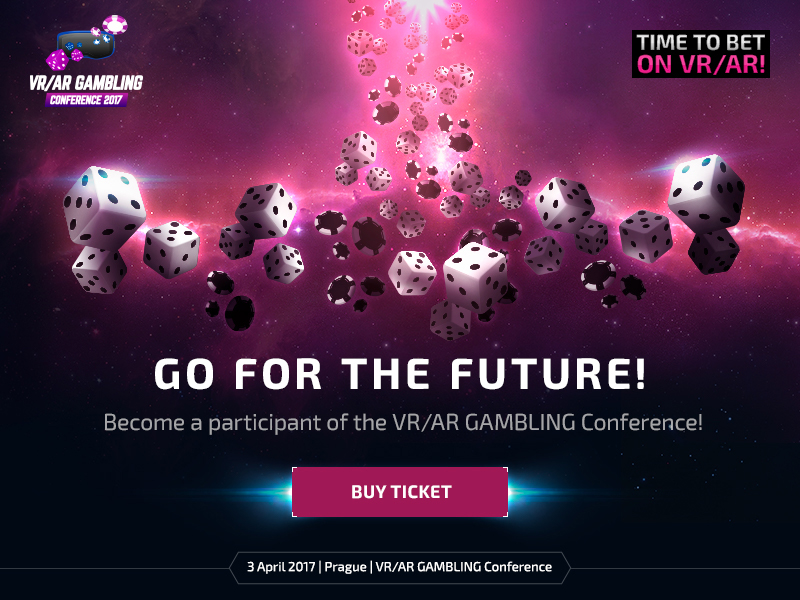 20 February 2017
On April 3, Prague will host a conference on virtual and augmented reality in gambling. This is the first and only business platform fully dedicated to the development, implementation and promotion of these technologies.
Please note that registration is already open. Hurry up to buy tickets here.
It's time to bet on VR/AR!
Virtual and augmented reality provides players with truly exciting and memorable experience. These innovations will attract to online casino the millennials that got used to high-quality graphics and multitasking of console games. In addition, compatibility of VR headset with smartphones and tablets opens up new prospects for the mobile segment of the industry. Those who will be the first to launch VR/AR project, will leave the competitors far behind.
► VR/AR Gambling Conference opens the doors to a new era of gambling
For the first time, VR games developers, platform providers, operators and marketers will gather within a single platform. Each of them will find useful contacts and knowledge for successful business development.
The conference is divided into two sections, involving the most reputable experts and authors of innovations.
► Developer section
Speakers of this section will be representatives of providers of gambling software: games, platforms and services for VR/AR products.
► Business section
The section will bring together online and land-based casino operators, marketers, and all those making technologies generally available and successfully promoting them on the market.
Conference will address the following issues:
♦ sharing of experience and gaining new knowledge about the development and application of VR/AR technologies in gambling;
♦ extension of business contacts;
♦ search for investors and investment opportunities;
♦ search for suppliers of technological and marketing solutions.
► Demo zone
VR/AR Gambling Conference will also include an exhibition area, where developers will present their implemented VR gambling products, as well as promising projects.
► Follow the news
You can read the event program, list of participants and industry news on the website of VR/AR Gambling Conference. Subscribe to the newsletter and stay informed about the main events in the virtual casino sector.
Download the presentation in order to learn about all the advantages of the conference, and opportunities of the participants.
Do not miss your chance to get a pass to the VR/AR gambling world
To buy tickets to the conference is already possible – just follow the link. The online ticket price before April 2 is 8000 CZK; on the event holding day – 10000 CZK.
subscribe to our newsletter