Pros and cons of VR and AR reality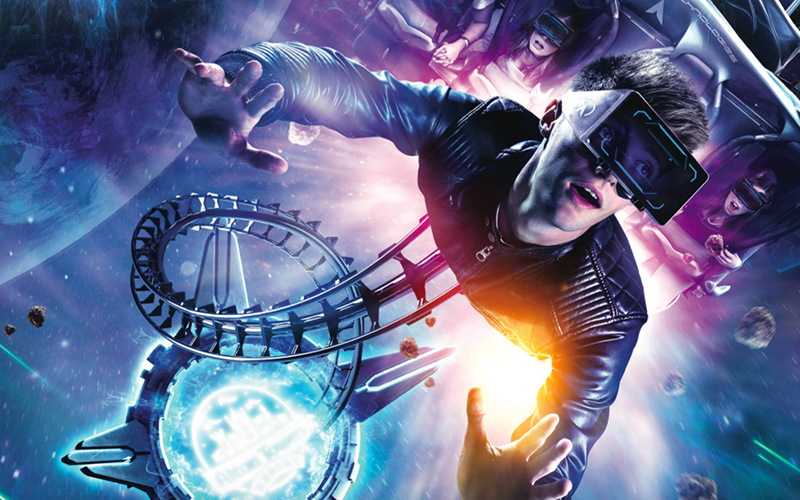 07 February 2017
Experts predict that this year we will see a breakthrough in commercial use of VR/AR technologies in various fields, initially in the gaming and gambling industry. It is even the mention of these innovations that arouses heightened interest among players. However, they also have disadvantages, but could this fact slow down the progress?
Augmented reality
AR is a real world advanced with software. Developers mix digital content with environment image. This technology significantly improves game experience, allowing to immerse yourself into the game deeper and to get more emotions.
Besides, it also has some disadvantages. Firstly, AR is not to come cheap. There are not yet many specialists who can create high-quality products, correspondingly their work will cost a bundle. Moreover, the development process will require expensive equipment.
Virtual reality
VR is a digital world fully generated by computer, including image and sound emulation. Putting on VR headset, players immerse themselves into this world where they not just control the game process on the third hand but also participate in it.
Surely, people will highly appreciate the opportunity to visit fantastic worlds where they can even bring in "a handful of coins". What is important is not to forget that, travelling across virtual space, you can knock against a real sofa in your sitting-room. Home accident danger can be classified as disadvantages of this technology.
Similar to AR, the main VR drawback is high cost of the development. Besides, the access to VR games will require consumers' expenses to buy a headset.
Are these disadvantages substantial?
Let's start from the fact that VR headset manufacturers are going not only to improve quality of their products but also reduce production costs. These efforts were not in vain and, in recent years, the price for such products greatly decreased. It should be noted that a significant part of population likes gadgets and doesn't want to save on them. It is especially referred to millennials; additional expenses won't destroy their desire to enhance game experience.
Obviously, companies launching VR/AR projects will attract attention of the great amount of customers, which will increase popularity of a brand and, surely, income. Such an achievement always requires investments. Indeed, currently, the price of these innovations is too high, but the results will be high as well. Surely, you can wait until the development becomes cheaper, but till that time competitors will a way ahead.
subscribe to our newsletter