Potential of VR advertising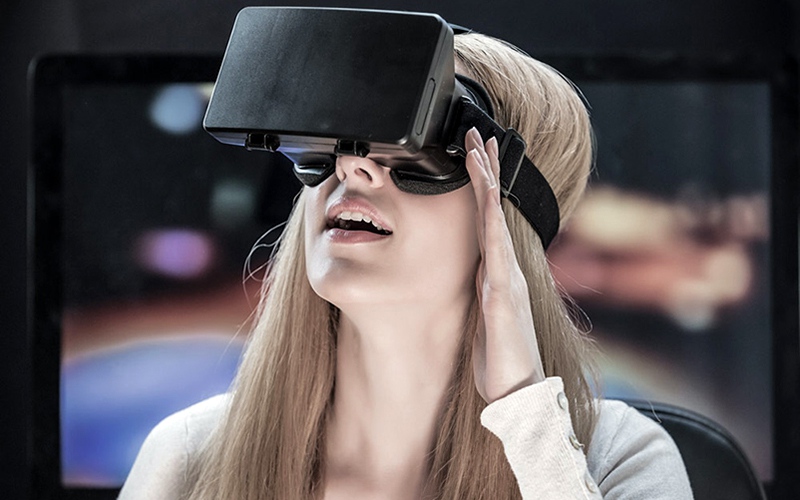 16 June 2017
Virtual reality technologies have long ceased to be science fiction. Today, VR is used in many new developments, especially when creating computer games. However, experts say that soon the virtual reality will go beyond the entertainment industry and become an effective tool for advertising. We only need to wait until VR gadgets become as popular as smartphones.
How to make VR mainstream?
Currently, devices of virtual reality are bought mostly by inveterate gamers and developers. The market is very young and immature, there are many free niches. And that's why those who see the potential of the technology now have an opportunity to take leadership positions in the future.
VR/AR tools can be used only when technology becomes mainstream and target audience will have appropriate gadgets. To speed up this process one should:
► offer useful content, for getting which people would buy VR glasses and headset;
► use brands that sell quality gadgets (for example, Apple).
The second condition is very important for the technology popularization. In particular, if Apple releases a high-quality virtual reality device that can be used not only for games, but, for example, for social networking, then fans of "apple" gadgets will buy it immediately.
Potential of VR advertising
When implementing VR advertising, classical techniques do not work. Therefore, experts advise to remove all the restrictions from advertisers and allow them to create unique stories. Advertising should become a part of the history of VR content development. At the same time, we must not forget that unreasoned PR campaign can spoil the impression of users. They simply will not use VR gadgets.
Since the virtual and augmented realities contribute to a sense of complete immersion in the digital world, marketers have many prospects and possibilities. At the same time, not only large brands can deal with VR/AR promotion. Modern users first of all appreciate the quality of the product and only then pay attention to the brand popularity. Thus, useful and interesting content together with quality VR devices is a key to the successful promotion of the brand.
Today, the VR advertising niche is in the testing phase: companies are launching projects, investigating user reactions, conducting very thoughtful analysis and improving methods of promotion. It will take a long time before a quality advertising project is launched, but in order not to stay away in the future, one should try it now.
subscribe to our newsletter