Lightform expands AR capabilities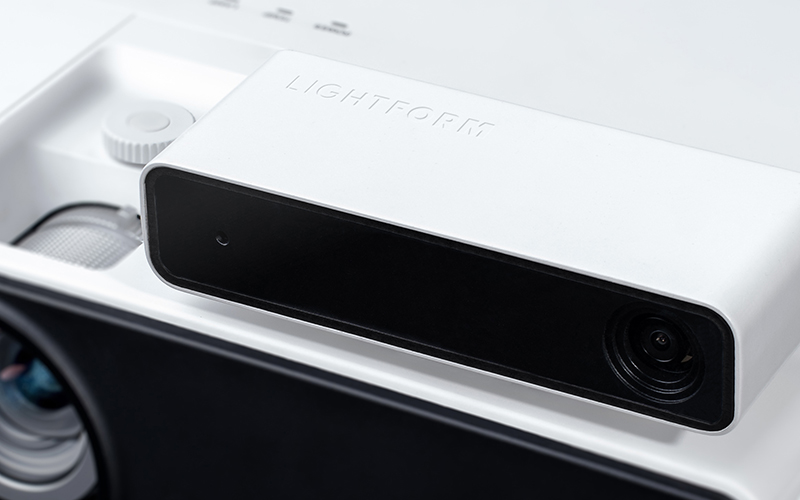 20 April 2017
Startup Lightform announced its new product of the same name. It allows you to project movies on the wall or try design solutions.
Lightform is equipped with a high-resolution camera and an integrated processor that enables the device to record and memorize all the details of the room. To do this, it should be connected to the projector, which will cover the room with matrix. With the help of the camera, the device will create a 3D map allowing you to project information throughout the room.
A new development can be used both for watching movies and for implementing various design solutions. On the website, Lightform shows how the device projects an interactive cafe menu on a whiteboard. As a result, a person obtains a new level of information about the subject in the form of an augmented reality, which a person can interact with directly.
This technology is called mapping and has been used by designers for a long time. It is used in large-scale projects to animate buildings' architecture or creative design solutions. However, previously its application was quite expensive, as 3D maps of buildings were created manually, which prevented the use of the technology in everyday life.
Lightform creates a projection and 3D map of the room itself, which makes it possible to use it in everyday life and for commercial promotion.
The startup intends to continue the development of the device and update it with new functions. The developers plan to enable projections on moving objects. Pre-orders are scheduled for summer, however the price is not known yet.
subscribe to our newsletter