Kevin Williams, KWP founder, to share his experience at VR/AR Gambling Conference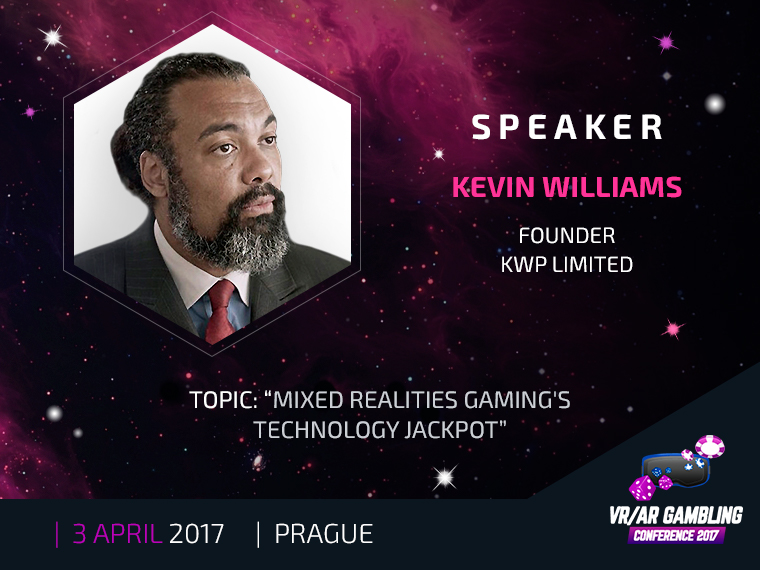 03 March 2017
A well-known developer, innovation consultant and publisher will speak within the Business section with the presentation on the topic: Mixed realities gaming's technology jackpot.
Kevin Williams announced himself in the entertainment industry for the first time at the dawn of computer age in 1984 by designing his first Bear George game. Since then, he has been remaining one of those advancing progress. He has a vast experience in the development and promotion of the latest immersive technologies.
In 2004, he founded KWP Limited focusing on the market analysis, innovation implementation consulting, technology evaluation and services management, including design, development and marketing. A lot of leading developers seek Kevin's advice.
And his activities do not end here. Kevin Williams is a coauthor of the book called The Out-of-Home Interactive Entertainment Frontier, regularly writes articles for such leading publications as Vending Times, Tourist Attractions & Parks, InterGame/InterFun, and RePlay Magazine, and keep a column for VR Focus information portal. He is also a chairman of the new Digital Out-of-Home Entertainment Network Association (DNA) aimed at offering and supporting new initiatives for the industry development.
On April 3, Kevin Williams will arrive to Prague in order to share his knowledge and experience with the attendees of VR/AR Gambling Conference, speaking within the Business section. This section will include presentations dedicated to methods of successful VR/AR project implementation and promotion on the market.
Do not miss a chance to get the most relevant information regarding the future of the gambling industry from those who determine it. You can buy tickets to the conference here.
subscribe to our newsletter