How VR live streaming will change gambling and entertainment industry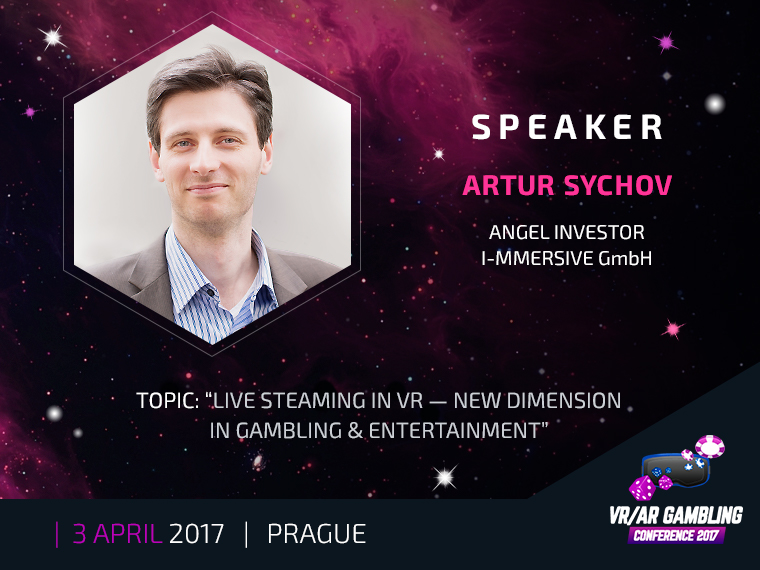 16 March 2017
We would like to introduce you a new speaker at VR/AR Gambling Conference: Artur Sychev, business angel at I-MMERSIVE GmbH.
On April 3, he will speak within the Developers section with the presentation: Live streaming in VR — new dimension in gambling & entertainment.
Artur Sychov has been focusing on the development of virtual reality technologies for 3 years. Founded by him, i-mmersive GmbH is going to make VR technologies available, adapting them to common smartphones.
Besides, the company is developing the online platform for live VR broadcasts. The expert will tell how to use such products and reveal their advantages at VR/AR Gambling Conference.
Be the first among your competitors to find out how to apply technologies in gambling!
Register for participation in the conference here.
subscribe to our newsletter