Goldman Sachs: VR/AR can give rise to a multibillion industry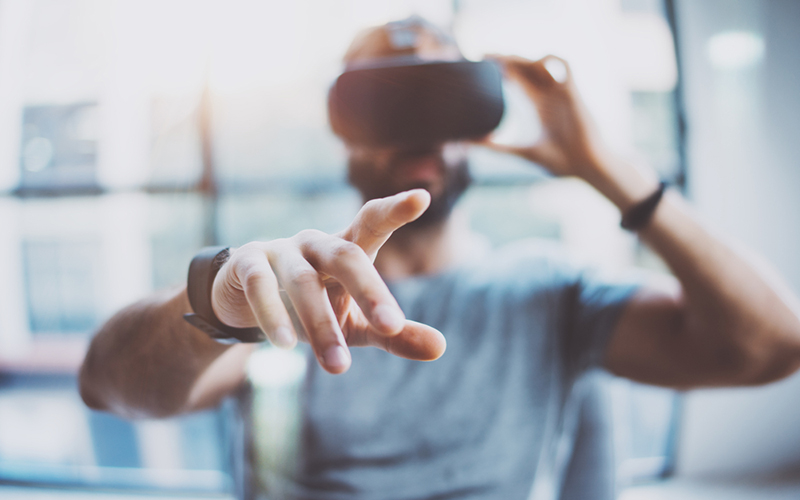 27 February 2017
Experts from Goldman Sachs believe that VR/AR devices will be as popular soon as smartphones are now. Their development will lead to emergence of multifunctional equipment capable to replace computers.
Last year, Goldman Sachs published a report dedicated to emerging VR/AR industry. Findings made by analysts retain their relevance. Moreover, their reasoning is receiving more and more confirmations. During the research, experts defined nine possible areas of VR/AR application, which would determine the development of VR/AR technologies in the next ten years. The areas included video games, live streaming, video entertainment, medicine, real estate, retail, education, engineering and military. Authors of the report were assessing the market potential basing on the actual and potential profits and the number of users.
► How much pioneers of the new industry will be earning?
The forecast offers three scenarios for adoption of corresponding hardware and software over the next decade. According to base scenario, revenues generated by companies in the sector will reach $80 billion by 2025.
"We assume that HMDs gain popularity as technology improves, but adoption is limited by mobility and battery life," experts comment their forecasts.
Accelerated development scenario forecasts $182 billion market. It will happen due to the fact that niche VR/AR devices will evolve into broader computing platforms.
According to the most pessimistic forecast, the turnover of industry players won't exceed $23 billion due to unsettled problems with cyber threat protection. In this case VR/AR application areas will be mainly restricted to video games.
► Forecast of technological development
Analysts from Goldman Sachs believe that in the next years developers will manage to enhance their technologies, to solve the sickness issue when using VR headsets and to increase the mobility of these devices. Besides that, they predict the decline of prices for VR/AR headsets. Products from leading manufacturers such as Oculus, HTC and Sony are expected to cost around $350-500.
"We believe VR/AR HMDs could experience similar cost reduction curves as we have seen on PCs and smartphones, with price falling 5-10% annually," says the report from Goldman Sachs.
Against this background, experts conclude that VR/AR technologies will become as common as smartphones. They have the potential to become a new generation computing platform, which can in many aspects replace the existing electronic gadgets.
This research relates solely to the production of VR/AR hardware and software. It doesn't contain a detailed analysis and development forecast for services sector that emerges based on this technology, but experts note that "VR and AR can transform current life activities. As technologies are advancing, prices are going down, and new niches are emerging in the market. We believe that virtual and augmented reality can give rise to a multibillion industry".
How these technologies will change the gambling industry will be closely discussed at VR/AR Gambling Conference.
subscribe to our newsletter