Alexander Bragin to tell about VR game content development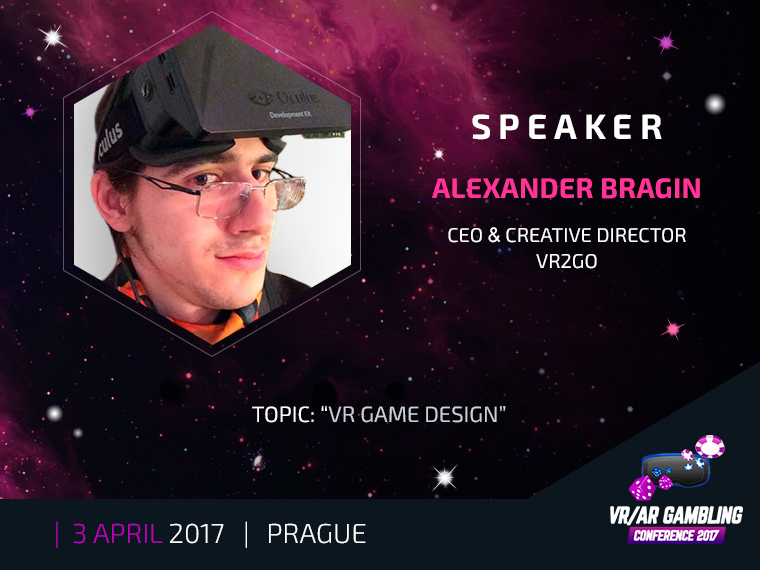 23 March 2017
Alexander Bragin, CEO and Creative Director at VR2GO studio, has joined speakers of VR/AR Gambling Conference.
He will tell how to develop game content, attracting users. On April 3, he will speak within the Developers section.
The topic of speaker's presentation: VR Game Design. He will tell:
► how to choose technology given content special features;
► what basic principles each VR experience should be based on;
► what mechanics are efficient in virtual reality;
► what tricks are used by VR content developers;
► what aspects should be covered while developing VR content to be used in offline locations;
► VR2GO background in creating VR game marketing experiences.
Alexander Bragin has been working in IT industry for 5 years. Within this period, he has worked for Mail.Ru and other large companies. The speaker has been focusing on VR development for three years. Headed by him, VR2GO studio creates unique VR content for marketing networks and expo solutions.
You can adopt the best practices of the expert and find out how to develop successful VR gambling content at VR/AR Gambling Conference on April 3.
Registration is already available!
subscribe to our newsletter